August 5th, 2012
We just received Sarcofago Decade of Decay 2xLP. The album looks amazing with great gatefold packaging, including two 12 x 24 inserts with many very old Sarcofago photos. We hope you like it. This is an official Sarcofago release. The double album is now available for immediate shipping HERE
Some photos: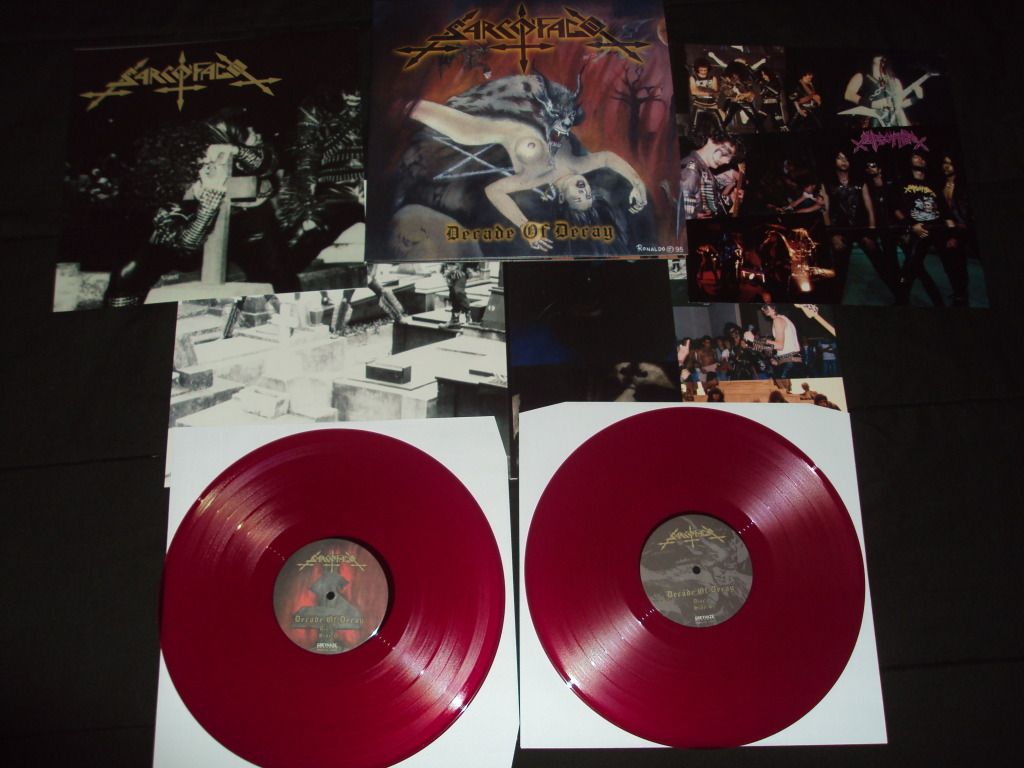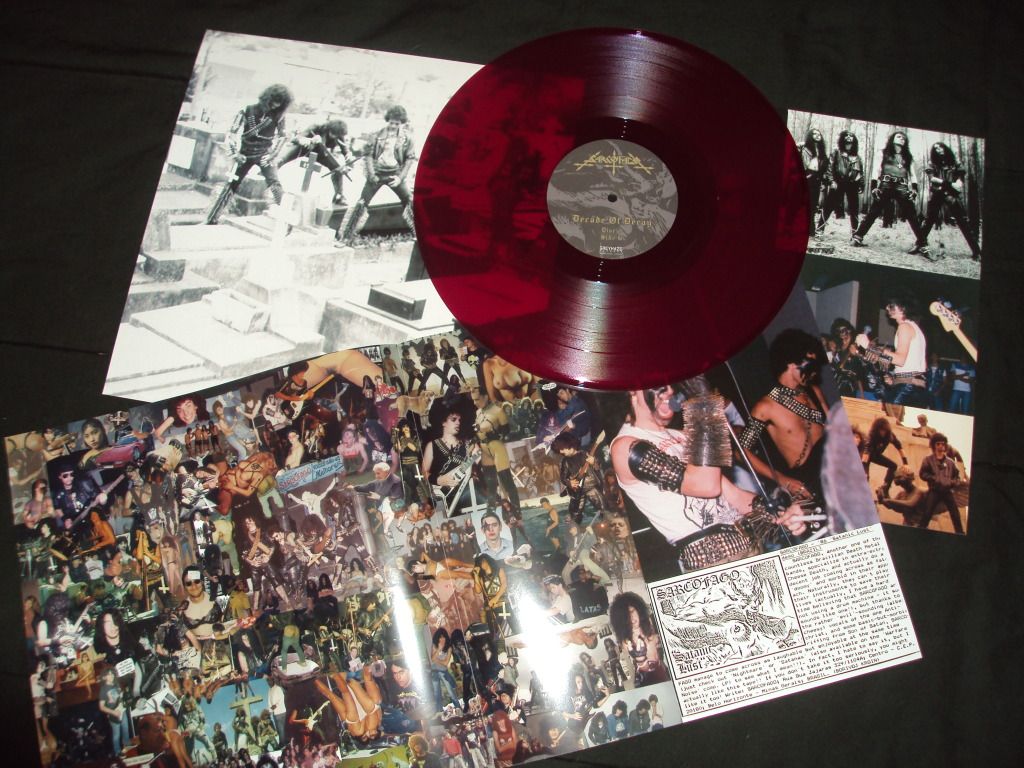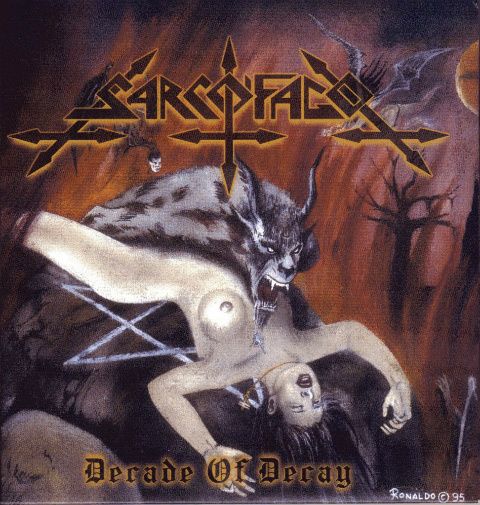 No trades. For wholesale inquiries, please write to:  info@greyhazerecords.com.
General Info:
Available for the first time ever on vinyl, this double LP album features tracks from the following Sarcofago albums: INRI, Rotting, The Laws of Scourge, and Hate. Also features songs from the following demos: Satanic Lust, The Black Vomit, and Christ's Death. This album was originally released in 1996.
Configuration and track-listing:
– 2 x LP.
– Gatefold jacket.
– 12 x 24 one-sided Decade of Decay Poster.
– 12 x 24 two-sided, full color gatefold insert featuring album liner notes, collage poster created by Wagner Antichrist, and old photos from the band's various stages.
– Over 1 hour of Sarcofago blasphemy!
– Available in black and limited translucent purple vinyl.
Side A:
1. The Lost Of Innocence
2. Orgy Of Flies
3. Hate
4. The God's Faeces
5. Song For My Death
Side B:
1. Midnight Queen
2. Screeches From The Silence
3. Piercings
4. Crush, Kill, Destroy
Side C:
1. Nightmare
2. Rotting
3. I.N.R.I.
4. Desecration Of Virgin
Side D:
1. Recrucify
2. The Black Vomit
3. Satanic Lust
4. Christ's Death
5. The Anal Rape of God
6. Satanas
7. Third Slaughter